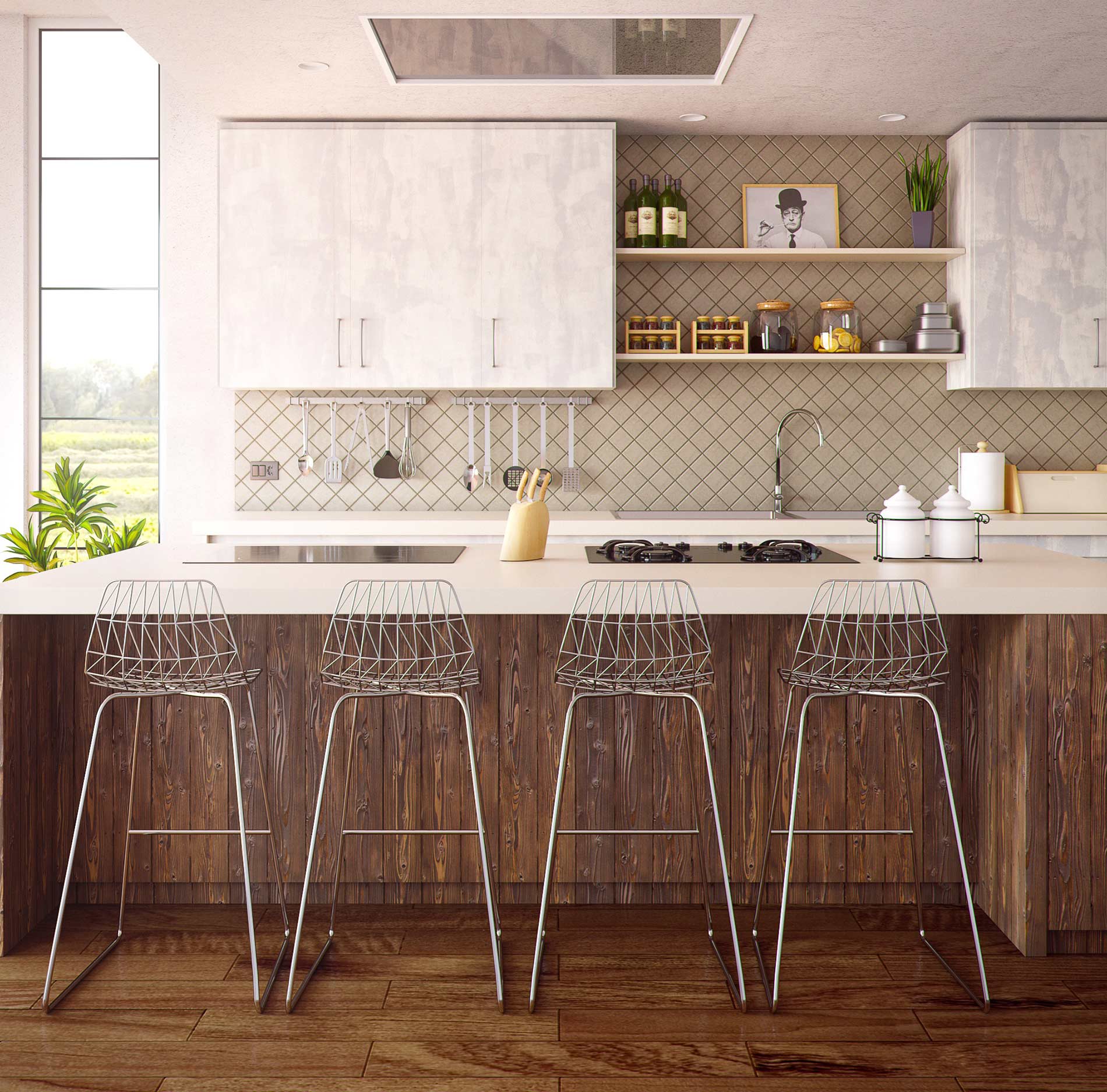 Let Us Update Your Kitchen
Let the professionals at Stone Surface guide you through the process of updating and upgrading your kitchen. Our highly trained installers will give you exactly what you want; the kitchen of your dreams!
Visit Our Showroom
9 Lakes Plaza Drive
Naples, ME 04055
(207) 647-3611
M-F 8:00am-4:00pm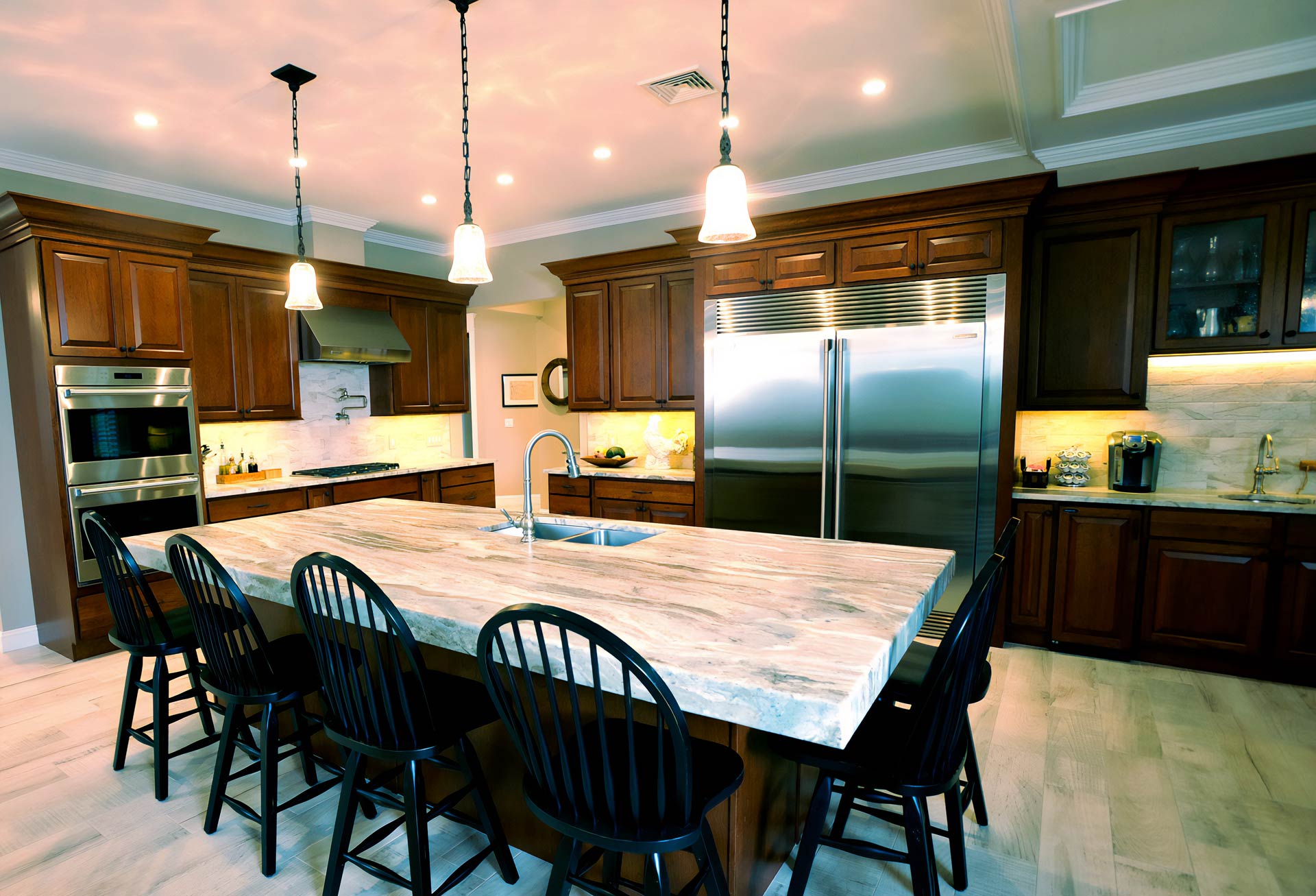 What We Do
We offer a wide range of full granite & marble surfaces along with semi-custom cabinetry. With our full service kitchen and bathroom design services we can assist you with a beautiful kitchen or bath customized to meet your needs.
Stone Surface works directly with you and your team to find the perfect solution for your home or business. Services include:
20/20 Design services
New construction
Remodeling
Free cost estimates
Cabinet sales & delivery
On-site slab inventory
Locally owned & operated
Custom fabrication
Flooring and tile sales
The Most Granite in Maine
300 + Slabs on Site. We shop the leading distributors across New England to ensure our inventory maintains both quality and value for you to choose from. If you do not see something on our site or at our lot, give us a call! Our buying power allows us to work closely with our partners to track down the right stone for your project.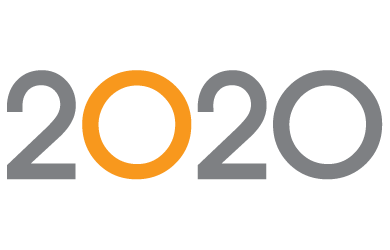 Professional Interior Design
Creating the kitchen or bathroom of your dreams is a big decision, with so many options available, it can be overwhelming. The Stone Surface design team can help you navigate the choices using 20/20 software to visualize your project.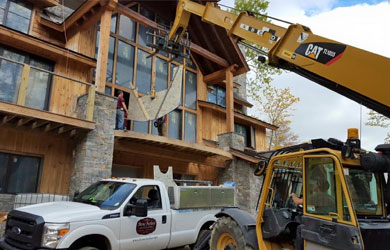 Residential & Commercial
Our professional team can assist with both Residential and Commercial projects. We take the time to truly listen; meeting schedules while providing quality fabrication and installation. We are there with you from start to finish. Stone Surface takes pride in each and every job, no matter how big or small.
Just wanted to say thank you to you and Stone Surface for our new counter tops. They look amazing with the new sink and faucet. Erin and I are very happy and appreciative.
Just wanted to extend a huge Thanks….The crew was outstanding yesterday and everything looks phenomenal. Please extend my gratitude towards the rest of the team/crew. Well done.
…and I have to say that we are THRILLED with everything. The stone, the sink, and most of all your people. From the gentleman who did our template who was exceptionally helpful to the installers who were equally polite, helpful and professional.
I really want you all to know how much I appreciate your help and excellent work. I am thrilled with my counter tops. You were all extremely friendly and helpful. Audrey your color choices were perfect they match the counter top perfect. Thank you for a great job.
…I wanted to tell you how much I love the countertops – they are gorgeous! The guys were awesome – so professional but very friendly and funny. Thank you again for everything!
Thank you! The counter tops look FANTASTIC!! Your whole team was great to work with and made the whole process easy.
The professionalism, workmanship and attitude for "making it work" is refreshing to see. You should be proud to know that you have a great representation of your company out there. We are very satisfied with the workmanship and finished product.
We LOVE the countertops. The installers were great. From start to finish we couldn't be more pleased with everyone we came in contact with at Stone Surface. Very pleased!
Hi Greg, Ron and I just wanted to thank you and Audrey for all your help with redoing our kitchen. We absolutely love the kitchen now! Please thank your team for the wonderful job they did. You should be very proud of the quality of work they produce, their professionalism and the hard work ethics they all have.
Thank you for a great experience! From picking out the counters, to measuring and then the install, your associates were patient, knowledgeable, and provided great customer service. Thank you so much, I love my new counters!
Thanks for doing an amazing job. My mom was very happy. It looks great. It makes her days a little brighter.
The countertops look amazing, your installers were quick and professional! I will definitely recommend you to friends and family with their projects.
We absolutely love our new counters! They are beautiful. We want to thank everyone there for their time and attention to our project.
We can't express how happy we are with our new counter tops! The guys were fantastic and very professional.
We want to take a minute to thank you for your help with our countertop and to tell you how wonderful the two gentlemen were putting it in today. The service you offer is fantastic!!! The countertop is everything my wife dreamed of. We would recommend your company to anyone looking for countertops.
Please share how personable your staff was when they came to our home to template and today Corey & Cliff were very pleasant and professional. We're very happy to have chosen Stone Surface. We had a positive experience every time we went over. Staff take time with customers and help with the process of choosing the stone for us. The granite looks very nice in our kitchen upgrade. We will recommend Stone Surface to anyone who asks as our friend did for us.
We are extremely happy with our new countertops – they are beautiful. The men who installed them were very quick, kind and helpful. We have been very pleased with our entire experience with Stone Surface. Please thank everyone for us!
We absolutely LOVE our counter tops, they look awesome and make the whole kitchen. Please also pass on that everyone we dealt with from Karlie, Josh, the three installers, and yourself, were great and we will definitely recommend your company in the future.
Just want to say 'Thank You' for a great job on our countertops. They are beautiful. Your follow-up was appreciated. Your guys were very friendly and efficient. Will definitely recommend your store to anyone needing stone.
I also want to personally thank your company for outstanding customer service! The installation crew that came last Thursday were extremely kind and very knowledgeable, top notch crew for sure. We absolutely love our countertops. Thank you all again!

I want to thank you and your crew for doing such a great job installing our countertop. We love the granite, thanks for suggesting it as an alternative.
Your crew was very knowledgeable and professional.

I appreciate the time you spent answering my questions and your flexibility.

I just wanted to let you know my wife and I are extremely happy with the new countertops you installed. They look fantastic and are everything we hoped for. Your installation crew was very friendly and professional. We will certainly recommend you to anyone we know who may be looking for new countertops.
Once again Stone Surface has done a fantastic job at stone fabrication and installation in my very unique and difficult home. My wife and I feared that the replacement of an old stone sink underset in our Irish Limestone countertops would potentially be a nightmare. Our fears were completely put to rest by the staff at Stone Surface. From initial contact to final installation, the project went smoothly with no (I repeat), no difficulties.
I would like to give a special shout out to Will who came and did the templating at our house. It was a pleasure meeting him and watching him do his critical detailed work. He also did an excellent job leading the installation crew that came the following week. Having worked at BIW for over 30 years in various leadership positions including design, engineering and production I know how valuable it is to find and retain good employees.
Stop rotation
Our Mastery
We offer full cabinet lines from the simple vanity to a full semi-custom kitchen. We also offer sinks to compliment your new kitchen or bath. What you see on our site is just a preview of what we can offer. If you don't see it here – it doesn't mean we can't find it.
Countertops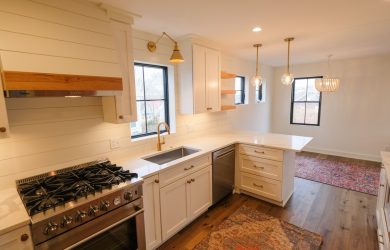 We offer a wide range of granite, quartz, and marble surfaces . With our full service kitchen and bathroom design services we can assist you with a beautiful kitchen or bath customized to meet your needs. Stone Surface works directly with you and your team to find the perfect solution for your home or business.
Sinks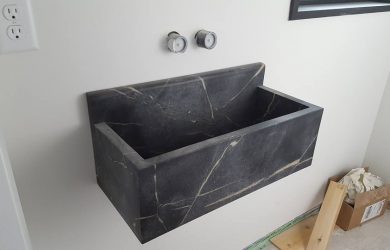 We offer a variety of under mounted and apron front 18g stainless steel kitchen sinks. All of our vanity sinks are under mounted, white porcelain. We can also build you a custom sink to give your kitchen or bath that truly unique design.
Cabinets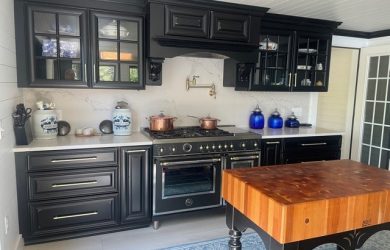 We offer full cabinet lines from the simple vanity to a full semi-custom kitchen. What you see on our site is just a preview of what we can offer. If you don't see it here – it doesn't mean we can't create it. Give us a call or stop by to let us help you get started on your new kitchen or bath project.
Tile/Flooring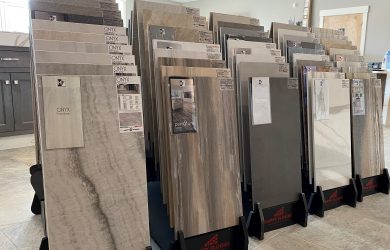 We offer an extensive selection of tile & flooring options for your kitchen, bathroom, and entire home from vendors around the world. You will find beautiful products to provide you with years of use and performance – porcelain, ceramic, natural stone, LVT, LVP, hardwood and more. Visit our showroom to see the tile and flooring samples as you explore endless creative possibilities for your home.
Naples, ME
9 Lakes Plaza Drive
Naples, ME 04055
Phone: (207) 647-3611